Sometimes moments are just indelibly scratched into the memory. It was a morning in April 2012 when Jasmine put her five-year old daughter, Hayley, into the back of someone else's car and buckled her in.
Then she turned to her four-year old, Sienna, and strapped her in on the other side. But by the time Sienna was secure, older sister Hayley had let herself out and was clinging to her mother. She put her back, but then Sienna wriggled free and jumped out the other side.
Like a terrible nightmare, where you've lost all control, every time Jasmine secured one of her daughters, the other would slip away. It lasted just a few minutes before the car could pull away, but it felt like the longest, most painful episode of her life.
"They would just run round and hold onto my legs," says Jasmine. "What I said to them was that I would see them again, but it would not be for a very long time. But that I'd always be waiting," she says.
"The one I thought would be brave about it was the one that broke her heart, and the one I thought was going to break her heart was the one who was being brave."
The children had already been in foster care for three years, but maintained regular contact with Jasmine. Now an adoption order had been made, without Jasmine's consent, and a permanent adoptive family found. They were being separated for good, but as Jasmine remembers: "I refused to say goodbye. I didn't want them to know it was the last time. But all they saw was a broken-hearted woman."
Nearly one hundred miles away, Rachel, the girls' adoptive parent, was getting ready to welcome Hayley and Sienna to their new home. She was a single mother; it was her daughter who had first seen the girls in "Be My Parent" magazine. They had similar heritage, an African-Caribbean dad and Irish on her mum's side. It felt right. She was told the kids had been in a stable foster home and were ready for a new start. Rachel was a professional, a social worker, so she believed she was equipped to cope with any issues the young sisters would bring.
She recalls that day they came to her. They stopped at a restaurant on the way home, where Sienna, aged four, kicked a waiter. Rachel saw it as a test that she wasn't quite ready for. "I've been their parent for two hours, I don't know what to do," she remembers. "I couldn't do much more than acknowledge that yes, she had kicked him."
On one level, the girls began to feel at home with Rachel. On another, there was something not quite right. The first sign was bed-wetting. Their behaviour and moods fluctuated. The girls eventually told Rachel about the punishments they had received while in foster care. "It wasn't a one-off. They were very clear on what they said and very upset," Rachel says.
"Hayley was very angry. She did not want me to be her mum. She had a mum, thank you very much. She really struggled," says Rachel. "They would imagine Jasmine lived next door and they had a tunnel into her house. They could just go and see her. They wanted to know she was ok."
What the girls needed more than anything was answers. Why had they been removed from their family to keep them safe, then not properly looked after in care?
It seemed a reasonable question for the girls to ask, and Rachel pushed the council to explain. The council refused to investigate the children's complaints, a decision which was subsequently criticised and overruled after their adoptive mother went to the local ombudsman.
The whole process dragged on. The result for the girls was a short, official letter from the council and a small compensation payment for the children. It did not satisfy their sense of injustice.
Rachel was struggling to manage on her own with two young traumatised children pushing against her. Her family relationships became increasingly strained and her own mental health started to suffer. "I was far from the parent I thought I would be," she says.
Her situation was even harder to accept because of her own professional knowledge as a social worker. She thought she understood the issues she'd be facing.
"So many adoptive parents struggle. I was like 'yeah, but not me'," she laughs. "It might have been different if I wasn't so stressed about the issues. I felt guilty that things had been so difficult. That I hadn't been managing."
By this time, the girls, aged nine and 10, were asking why they couldn't see Jasmine, their birth mother. Sienna and Hayley had a few details of Jasmine's life through the "letterbox" scheme, and they knew she had become a mother again and was allowed to keep custody of her new children.
For Rachel, their adoptive parent, the constant battle to settle her girls, to reassure them, and to deal with their questions led to a realisation that they were simply not going to settle, not until they had seen their "Mummy Jasmine".
It also occurred to Rachel that soon the inevitable would happen, and one of the girls would look Jasmine up on the internet, or make contact through social media. So she contacted the social workers and set about persuading them to organise an extraordinary reunion.
Parents can struggle to remember their kids' birth dates, but Jasmine remembers the date of every significant stage in her family's separation – and their eventual reunion. "It was July 4, 2017. I was in Devon on holiday, feeding my son. I got this phone call and I was told that not only does Rachel want to meet me, but the girls want to see me.
"I was with my partner's family in Devon," she remembers. "I get this phone call. I can't speak. His mum grabbed me and I told her. The entire family is crying. I can't speak. I phoned my whole family. I needed to tell everyone. They are coming home. Not coming home forever, but they are back."
Today Rachel ("Mummy"), 43, and Jasmine ("Mummy Jasmine"), 32, tentatively describe themselves as "co-parenting". Hayley is now 12 and Sienna 11. They still live with Rachel, who has legal responsibility and is the primary parent, a two-hour drive away from Jasmine. They all meet regularly and the girls recently spent six straight days with Jasmine. When they have a problem, they put the phone on speaker and all four of them, mothers and children, sort it out together.
The two mums could hardly be more different. Jasmine talks at 100 miles an hour and her house is bursting at the seams with family and pets. She defines herself by the fact that she never gives up. People rarely see her without a full face of make-up. Rachel is quieter and more pensive. She speaks deliberately but doesn't sugar-coat anything. She has brought Jasmine back into their lives despite the fact that it could have threatened her own status as their parent, because that's what the girls needed.
On a walk through a local park, Hayley, the eldest, sticks close to one or other of the mothers, always maintaining physical contact, draping an arm or holding a hand. Sienna, the younger sister, runs circles around everyone, dashing up and down hills, taking anything but the most direct route. They are easy in their mums' company and confident of their own stories, and the family speak openly about the unusual nature of their situation and the difficulties they've faced.
What they want other people to know is that these situations are messy and not straightforward. There are no fairytale endings. It's still not easy.
Rachel says the judgments that social workers have to make are all but impossible. "Children are being removed at the risk of emotional abuse, so they might not have actually experienced it. But then there's the emotional impact of being separated – that's just as hard to assess – and how do you weigh up between them?"
"I've lived through the fallout of separation. It's a big hole. Some people who have that bit missing can ignore that bit and focus on the rest of their lives. For others, that missing bit is the sole focus, that's ruining everything else. People say adoption will give children a normal life, a fairytale ending. There's nothing normal about living that life."
The state now removes more children from their families than at any time since current records began 25 years ago. Behind every one of the 75,000 children who were in care in England last year was the type of decision that Rachel describes. Social workers have to assess what harm a child has experienced or, more often than not, what potential harm they might face, and make recommendations that affect their whole futures. Sometimes it is a relatively straightforward calculation – there is evidence of abuse, or extreme neglect. Other times, when the neglect is chronic or a risk of abuse is suspected, it is anything but.
Social workers make their recommendations, and the courts, often lone judges in the family court, make the final decision to take a child into care or, in extreme circumstances, have them permanently adopted.
The court has to decide what is best for that child. The evidence of the impact of taking children away from their families rests on long-term data that assesses educational outcomes for kids in care. When they are compared with other kids they do much less well – not surprising given the upheaval they've faced. But compared to those who stay in abusive homes, research has shown that foster care can provide a protective factor and help children do better.
But beyond education, what is the psychological impact of being separated from your family? While there is established and growing evidence that neglect and emotional abuse can have a long-lasting effect on the neurological development of a child's brain, the same questions are rarely asked about the impact of separation.
Cathy Ashley is chair of the Family Rights Group, an organisation that works to help families and to give them better information. She says: "When you are looking at outcomes for children placed in foster care at certain points, educational outcomes might be better than if they stay at home. But longer term, their well-being in terms of their network, identity, their chances of having employment is much more questionable.
"People need to feel wanted and they need to feel like there's people out there for them. The care system, however amazing some work and some foster carers are, is not so good at that."
She points to research by the children's charity Coram, which this month found that care leavers are less happy, less satisfied with life and more lonely than their peers. One in five feel lonely all or most of the time, compared with one in ten in the general population.
The evidence on the impact of family separation that informs the decision to separate a family is patchy. While the authorities have extensive records showing what happens to people throughout their lives – from their education and jobs to their criminal and health records – there has been very little progress in compiling data to find out what happens after children who come into the system grow into adulthood.
Lisa Harker is director of the Family Justice Observatory, a new organisation which is being funded by the Nuffield Foundation to start the work of pulling together the evidence. She says: "The courts never know what happens to the people they make decisions for – not unless the same family comes before them with their next child.
"Can you imagine that we are making these huge decisions about people's lives with absolutely no feedback as to the long-term consequences? This would be unthinkable in other areas of public policy."
She points out that tracking what happens next to children who are adopted is hampered by a significant anomaly – all of their official identifying numbers are changed at the point of adoption. In the eyes of the state, they don't just move family, they become a different person.
Clarissa is a mother of two whose children have now been adopted after her experience of domestic violence and poor mental health. She agrees that she wasn't a fit mother when social services first got involved.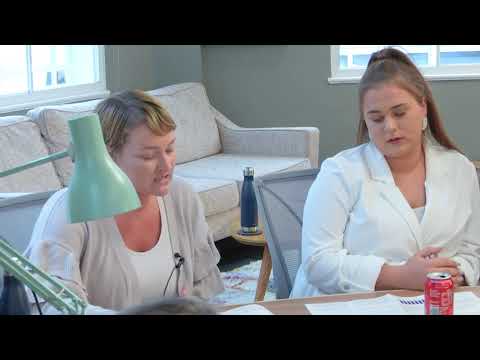 But she says that the clock was against her from the start. She was told that she could not become the parent her children needed "within their timescales". The system has an inbuilt urgency because there is evidence that swift, permanent decisions have benefits for the child. Of course, that means if a parent wants to improve and become capable of looking after their own children, their fate lies in the hands of authorities that may lack the funding to provide necessary therapy.
Three years after her first child was removed, when Clarissa finally accessed the right therapy, she was told it would have taken her just six months to get herself into the position to get her children back. But by then, it was too late.
"I absolutely hate the word 'timescales'." Clarissa says. "I heard it so many times and repeatedly. I was told to write in a letter to my children to apologise for not making the changes… but I didn't know how to make those changes without help. Once I had the support, I could do it, but it was too late.
"So much happens within the moment of the decision to separate a family. Everything is done quickly so children aren't affected too much, but the children are affected regardless."
In May this year, Tortoise held a ThinkIn at our office with experts from across the child protection system and families affected by the system to discuss the enormous complexity of these decisions.
The role of timescales came up repeatedly. There is a need to make the decision about children's futures swiftly in order to limit the negative impact of abusive and neglectful environments on children's development. But when the decision is so consequential, how do you balance the impact of separation, the need to protect the child's safety and the urgent time pressure?
Social workers and charity leaders described the lack of resources, capacity and also cultural willingness on the part of the authorities to put in place support quickly enough to help families improve "in the timescales of the child".
But others say whatever the causes of delay in providing the kind of support that could allow a parent to keep their children, the children's needs are urgent and must take precedence. Carol Homden, chief executive of Coram, says: "Six months is your whole life if you are six months old, but it might not be enough time to resolve a parent's problems. Too little attention is paid to timeliness. It's a balancing act, but for the child they don't get more time, that's when their neurological development is taking place."
The thing she has seen that makes her visibly angry when she talks about it, is parents being assessed to understand the nature of their problems, but then no support being given in a timely way to help them solve those problems. "Assessment without action is inappropriate to the extent of inexcusable," she says.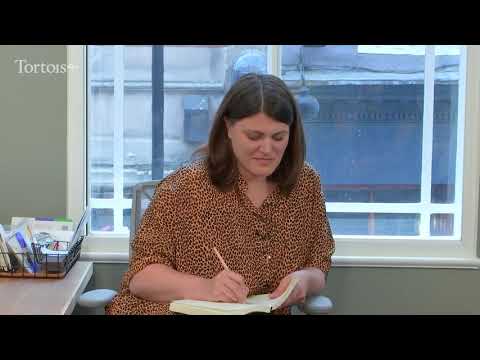 The debate over when and whether children should enter the care system has another deeply uncomfortable thread through it. Spend any time talking to families, social workers and in the courts, and you see stark class divisions which are hard to ignore. In courts, more often than not, poor families sit at the back, while middle-class social workers and lawyers present the evidence on their parenting to the judge, who sits in an elevated position, a visual metaphor for the distance between the parties.
There is no available data which provides clear analysis of the socio-economic status of the families in the system. But there is a very strong geographical correlation between higher rates of deprivation and increased numbers of children in care. Some ask whether there are cultural prejudices at play.
Ashley, from the Family Rights Group charity, says that while actual physical abuse is one thing that can be measured and proven, assessing the potential of abuse, and where that abuse is about neglect, is much more subjective. Prejudices can start to creep in about what constitutes good or acceptable parenting.
"Neglect needs much more exploring," Ashley says. "We are blaming individuals for their failure to deal with situations which may be, at least in part, a result of society's actions and economic situations."
She describes circumstances where parents have to choose between attending a meeting with social services and going to a job interview – in that situation, which choice would demonstrate that you were prioritising your child and not neglecting them?
Paul Bywaters, professor of social work at the University of Huddersfield, suggests that the removal of children from poor homes, to be placed into wealthier households, could amount to a form of social engineering.
On average, foster carers and adopters are better off than the birth families. To qualify they have to have a spare room, immediately putting them into a wealthier bracket. Foster carers receive more generous allowances from the state than birth parents or kinship carers do.
"Children have been removed from families in extreme poverty. Placed in homes with more assets to start with, or given large fostering allowances," says Bywaters. "Then, comparisons have been made between affluent families and the birth families who were living in poverty. It could be seen as social engineering."
His research describes the poverty that so pervades the lives of people in the child protection system as "the wallpaper of practice; too big to tackle and too familiar to notice". Based on dozens of extensive interviews with social workers he identifies a common theme, the "notion of an underclass that social work must regulate and persuade into respectability".
One central London child guardian is more definitive: "There's certainly an element of social engineering. It depends on the social worker. Some have ingrained ideas about what good enough care is and what families should be."
She offered practical examples where social workers may have different suspicions. "For some social workers it's so frightening if an adult is sharing a bed with a child or having a bath with a child. There are terrible assumptions being made.
"Sharing a bed or bath doesn't always ring alarm bells for me. If I have a mum and a kid in a one bedroom flat, yes, that's a problem," but she adds: "That's not her fault. That's not abuse; that's a housing issue."
Lucy Reed, a family lawyer who works in the south west of England, gave another example: "Quite often we've seen parents criticised for calling a baby 'sexy'. Most of us would think that's a bit weird. But then there are hysterical responses to that. But I've met so many who don't see it as sexualising. They mean 'cute' and 'gorgeous'. It's a mismatch of what acceptable parenting is. They are being criticised because there's not a shared set of values about that issue."
Rachel – the social worker who became the adoptive mother to Hayley and Sienna – describes it differently. "There's very much an 'othering' going on – that 'they' are not like 'us'. Putting them, the parents, in a different category," she says. "These people are human, we're all human, we're all vulnerable to mental health problems. If someone had come in here when I was struggling, they might have put us on child protection. I needed help to get back up.
"There are some families that need their children taking away because things aren't right. But we also need to get underneath people and build them up."
There are some horror stories about the care system. There are many more cases where childrens' lives have been immeasurably improved, and saved, by the state intervening. Somewhere in the middle of those two extremes lies the quietly heroic work that goes on in the system, of simply trying to make things less bad than they have been.
Take the situation of Nancy, a 12-year-old I met who lives in foster care with a woman called Sandra. Nancy has a wicked sense of humour and a knowing way of talking about her situation. She describes herself as a "vulnerable" child, placing a comedic note on the word and cocking me a look. She knows the system and she knows the lingo.
Like Jasmine, and many parents and children I have met for this series, she can recite every significant date in her shifting family status: leaving her birth family; arriving in foster families; and then when she saw Sandra at a fostering day run by the charity Coram. She talks about the stigma of being a foster kid. "I'm not going to lie, it's quite secretive isn't it?" she says. "Not many people know all about it. People have just heard about it, they make assumptions of what it is, but they don't really know what it is."
Nancy's foster home is spacious and looks out over fields. The cupboards are stocked with treats and her favourite drinks. Her bedroom is pristine and peaceful, fairy lights hang above her bed and the walls are covered with pictures of her birth family. She's says it's different to the house she was born into.
Sandra, the foster mum, describes how each morning she takes Nancy and her foster siblings breakfast in bed. It sounds like the height of indulgence, five-star fostering, but actually it's a thoughtful tactic to set up their day in a quiet and calm way. When you've lived in stressful homes, mornings can be flash points. There's less potential for conflict and they wake up feeling nurtured, Sandra says.
There are not many families that start their day like that. But Sandra wants everyone to know that foster families are just normal families. Her household is built on rules and relationships and a lot of laughter. "I can't reiterate it enough. It's just normal family life. I know, I keep saying it. Is it coming across?"
Nancy looks at Sandra fondly. "Yes," she agrees, then gently corrects her: "it's as normal as it can be."
What next?
This is the fourth part in a series of reports on family separation. We have spoken to dozens of people with intimate knowledge of how the system works: parents who have been through it, the social workers who work to support them and recommend interventions, lawyers who fight their cases, the policymakers, politicians and academics who think about the system and the judges who make the final call. We sat in court for a week, watching the ebb and flow of everyday, heartbreaking cases. We examined the data that points to some alarming discrepancies over decisions to remove children from their families. And we invited the people at the heart of the system into our newsroom to tell us what is happening. We are planning to look at the system in New York next and then to examine the solutions that are being pursued in the UK to some of the problems we have been reporting on. A panel of our members with a special interest in this area is helping steer our reporting.
Get in touch: polly@tortoisemedia.com
All names have been changed to protect the identities of the children
Photographs for Tortoise by Andrew Testa