"I
don't feel like myself anymore." Jessica Drew is lost and 10,000 miles from home. She moved to the United Kingdom in January from Brisbane, Australia, at a time when the Chinese National Health Commission was still calling the novel coronavirus "preventable and controllable". The 26-year-old urban planner took a few weeks to settle in, lined up some interviews, and then watched on as Covid-19 took swift root in the UK and shut down the economy.
She has been seeking work ever since, her savings dwindling along with a sense of agency. "I'm living with my partner and at the moment he's supporting both of us," she says. "I don't feel comfortable. I'm an independent person and I'm having to rely on him… If I don't get something in the next three months I need to start seriously thinking about moving back home."
A similar torpor grips Eliza Ader, a 22-year-old masters student, who has been furloughed in her part-time job as a barista, and is living at home with her parents. She had set her sights on the charity sector before the pandemic, but now, she says, "I will quite honestly do anything".
"It's changed my attitude," she continues, "because I'm fully aware of the economic situation. The main thing is that there are a lot of expectations. My parents keep talking about having a career, and I'm like: 'Is a career really what I should be focusing on right now? Or is it just finding a job?'"
In April UN Secretary-General António Guterres spoke about the acute impact of the Covid-19 pandemic on young people. "The world cannot afford a lost generation of youth," he said, "their lives set back by Covid-19 and their voices stifled by a lack of participation."
Britain is forecast to suffer the worst economic damage from Covid-19 of any country in the developed world, and young people look set to bear the brunt of it. Will they be left to weather it alone?
The UK economy shrunk by 20.4 per cent in April, and the age group that has felt it most deeply has been young workers. This tends to be the way in economic crises, explains Maja Gustafsson, a researcher at the Resolution Foundation, who points to pre-existing inequalities in the UK job market. "People in insecure jobs, people in atypical contract structures: those people have been furloughed or lost jobs far more than those in typical contracts."
These people are predominantly young. According to Gustafsson's research, one-third of employees between 16 and 24 have lost jobs or been furloughed, compared to just one in six working adults aged 25 or above. As the Government's job retention scheme winds down, a tsunami of job losses awaits the young.
The impact on young people has been particularly sharp because of the jobs that are being hit. They are the most likely age group to work in "atypical" jobs in the retail and service industries, affected very directly by lockdown measures. When these industries were shut down, says Gustafsson, "there were just so many young people with nowhere to go".
Last week at a Tortoise ThinkIn, our open news conference, former Governor of the Bank of England, Lord Mervyn King, called for the furlough scheme to be extended in the hospitality and entertainment sectors.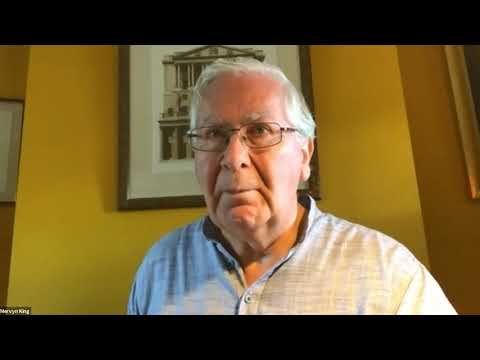 But even before the furlough scheme ends, the economic crisis has caused pain for young people. In April alone, 141,640 people aged 16 to 24 started claims for Jobseeker's Allowance. Last week the national poverty charity Turn2Us told BBC Three that the emergency cash grants they've paid to people aged 30 and under have quadrupled compared to the same period last year. It chimes with what the social scientist Wim Van Lancker is seeing. "There is a group of people emerging who were doing fine before and are now desperately in need of material help," he says. "Those are mostly young people who were at the beginning of their careers, and who were working in sectors that have been hit hardest and that will presumably not be in a fully-working state for presumably months to come."
This financial hardship is sowing powerlessness. Nearly half of young people across the UK say they don't feel in control of their lives at the moment; that rises to 65 per cent for young people not in education, employment or training.
We'd be mistaken for thinking this will be a short sharp shock. "I sound like a prophet of doom but I think this is going to be a five- to ten-year thing," Lee Elliot Major, Professor of Social Mobility at Exeter University and former CEO of the Sutton Trust, says. "It's why we have to think radically: the more you look at the data the more you realise how profound these changes are. We all suffer this cognitive bias of: 'Oh we'll get over this in three months.'"
We are facing a year when GDP is set to fall by 11.5 per cent, more than any other developed nation. It could have lasting effects on a generation. "If you enter the labour market during an economic downturn," says Van Lancker, "you might be scarred for the rest of your life."
For value-driven young people entering the job market, it is bringing existential angst. Farah Dianputri, a 21-year-old finishing her degree in art history, wants to pursue a masters in psychology and become a counsellor. The pandemic has solidified her intentions in one sense. "So many services and careers have gone undervalued," she says. "Post-Covid, psychological wellbeing is going to be one of the most important things." But it also threatens them. "My plans have all been thrown into the air. I've been wondering: should I find any work, compromise with something more corporate, or try to do the work that I was intending?"
Tempting though it might be to assume uniformity within a generation, young people do remain divided about the longevity of their skills. Farah bemoans an art history degree which has left her unprepared for the future. "The pandemic is making me realise how not very useful my university education has been."
But there are also suggestions of a more nuanced picture, coming from a new study on the Future of Work, conducted by Santander among students in the network of universities which it funds. Although a little over 30 per cent of young respondents believe their skills will be outdated in two years time, a similar proportion (28 per cent) give them a shelf life of at least a decade. What does abide globally is a sense of purpose. The main non-financial motivating factor for young people, according to Santander's survey, is a desire to make a difference.
---
The view from Tortoise members
We asked our Tortoise members how Covid-19 had affected their careers and future plans, and received more than 100 responses.
The prevailing opinion was that under 30s would be most affected economically – nearly three quarters of respondents thought so, and of the remainder, 18 per cent thought all generations would be affected equally.
Just 6 per cent thought over 30s would be most affected, and only 3 per cent thought the over 50s.
When it came to assessing their own futures, well over half of our respondents felt like Covid had already affected their prospects…
"I started my job in January and was furloughed in April. I work for a family business that is fastidiously responsible but margins are non-existent and I think it's unlikely that the company will be able to keep me on in the longer term."
… and for many it has put their future on hold altogether.
"I was supposed to enter the job market this September. I haven't even started looking for jobs yet as I hear from my friends that there's barely anything out there… I genuinely have no idea what I'm going to do or whether it's even worth thinking about, considering how drastically the world has changed."
It is causing the majority of respondents to rethink their future plans…
"My plan from January was to undertake further archival research in Austria which would be essential for my PhD thesis. It is now highly unlikely I will be able to undertake such trips in 2020. At present I still have no funding in place for September onwards and I am scrambling to put together a plan for how I will cover living costs and university continuation fees."
… but relatively few are retraining, or planning to retrain.
"I work in an unstable industry at the best of times, it will be interesting to see if the company I work for can survive… If I lose my job I'll retrain."
---
Even children are worried about their futures in the job market. Becky Bainbridge from Reclaim, a Manchester-based charity for working-class young leaders, has been taken aback at the career anxiety of the 12- and 13-year-olds who she works with. "They're worried that the jobs that they might want to pursue might no longer be available to them, because they see on the news every day that the economy is shrinking."
Something about this economic crisis, she says, has cut through to working-class children in the way that the 2008 financial crash didn't. "It feels more real," she says. "The last recession probably felt more distant because there wasn't an actual physical impact that made people examine what the cause and what the outcomes would be. Whereas with Covid-19, everybody's been affected by it."
It is causing many of her young people to rethink their careers before they have even entered the job market. "It's not that they think their career path is not relevant or that it won't be available, but it's more of a risk, and it's a risk they can't afford to take." She points particularly to those who might have pursued work in creative industries, which face a £74bn fall of income after lockdown and the loss of 400,000 jobs. These industries risk becoming even more of a playground for the middle class.
Many young people are also being impacted deeply by the closure of schools. "What we've seen from the young people that we work with is a decline in mental health," Bainbridge says. "There is probably some kind of misconception that young people will be enjoying it because they're not at school. They're not. They're not enjoying not seeing their friends. They're not enjoying being out of routine. They're not enjoying not having structure. And a lot of them are really worried about their education."
For children who lack digital access, space, food security, who may be looking after siblings while their parents go into work, existing educational gaps may widen even further. More than two million children have done less than one hour a day of schoolwork or none at all over lockdown, according to University College London's Institute of Education. In a recent briefing paper, Elliot Major argued that disadvantaged pupils could experience learning losses of up to six months, destroying a decade of gains in narrowing the achievement gap.
Again permanent scarring is possible. "If children were living in poverty when the Covid pandemic struck they are much more likely now to remain in poverty and to transmit that risk of being poor to their children as well," says Van Lancker, whose latest paper in The Lancet talks about a "social crisis in the making".
At the intersection of the rising educational and employment inequality heading towards us, social mobility is at stake. "The two fundamental drivers of social mobility are those two things," says Elliot Major. "So we will see bigger gaps in life prospects by not just who you're born to, but where you happen to live. I think those will be quite profound over the next decade or so."
T
here are policy responses which might soften the blow. On the employment crisis, Elliot Major's proposals include a one-off wealth tax and a guaranteed job scheme, which Gustafsson also suggests with a focus on the green economy and sustainability. On the educational crisis, Elliot Major cites the need for a national tutoring service (which has now just been announced by the Government), while Van Lancker thinks summer schools could help poorer students catch up.
Whatever solutions are taken up, they need to do more than merely restoring the status quo. "For things to change for the better for young people, we want people to be at the forefront of stuff and not just money," says Eliza. The pandemic has brought this into even clearer focus. "You realise how arbitrary pay cheques and salary are in calculating how much value people put into society," says Farah. "It's more value put into the economy as this abstract entity, rather than what's actually good for people and what people really value. This crisis has brought that to light."
Who is representing these young people? At a recent ThinkIn on global leadership, Jayathma Wickramanayake, the UN Secretary-General's Envoy on Youth, pointed out that half of the world's population is under the age of 30 but the average of a parliamentarian is 55.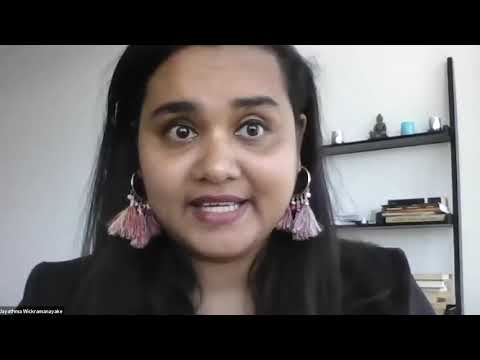 It is little better in the UK, where the average age of an MP is around 50. In his successful campaign for the Government to fund free school meals over the summer, the 22-year-old footballer Marcus Rashford did more for young children in a day than many MPs will do in a lifetime.
"Decision-making serves only part of the community of the country," says Bainbridge from Reclaim. "And the pandemic has very much highlighted the lack of young people's voices. It is just incredible, absolutely incredible, not once to have had young people being consulted about school provision, about their access to equipment. They're sitting at home, just wondering, who's fighting for them?"
Overlapping crises are spiralling – education, employment, the climate, racial justice – and young people want more than a return to pre-pandemic days. "I just hope that the new normal is a better normal, not a rehash," says Farah. "We're not trying to go back to what we had before; we're trying to make things better."
Young people will be battered by the economic crisis ahead – and the world of work which they will navigate may be changed irrevocably – but judging by the strength of their convictions, they are still far from lost.
All photographs Getty Images
This story accompanies the Tortoise Education Summit on Thursday 25 June. Join the conversation here.